February 16, 2012 10:38 am
Running a WordPress website is a nice and enjoyable thing, but it could also be a headache if your website got hacked. The most important thing to protect yourself is to have the latest version of WordPress core installed as well as the latest versions of all themes and plugins.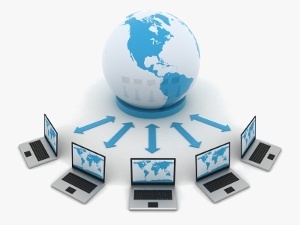 If you have themes or plugins that you are not using at all, it's better to deactivate and delete them from the server. However, there are many other things that could represent a possible security holes of your website. I would like to share a nice free tool that I found today. Your new best friend who keeps you from the bad guys by scanning your website and informing you about the possible problems and security holes is HackerTarget.com. They have a series of tests that you can perform against your website to check how stable and safe it is. One of the online scans available for free is WordPress Security Scan.
It has several features, in example, it will check if you are using the latest WordPress version, as well as your plugins versions. Next, it will check if your .htaccess file readable and if your robots.txt file is present. It will also check if there are any directories on your site that could be indexed which will reveal the list of files in your directory to the potential attacker. The HackerTarget.com will also check your web hosting provider's reputation and geolocation information, as well as reputation of the websites that shares IP address with your website (if any). This will give you better idea about the quality of your hosting provider and server where your website is hosted. The WordPress Security Scan checks if you are using default WordPress admin account (admin). If it's true, it will recommend you to change it because your website can be a candidate for "brute force attack". That means somebody could try to "guess" your admin's password using scripts that generates a lot of random letters combinations.
Use this free tool to scan your WordPress site and listed to its recommendations. They can be very useful for your sites security and can save you a lot of your time!