September 22, 2017 8:50 am
WordPress is a fantastic platform to build your website as it allows you to take your default WordPress site to the next level. WordPress optimizes your website so you are assured of having a higher amount of traffic and more satisfied visitors. One of the best ways to accomplish this is by making a hundred percent WordPress mobile-friendly website.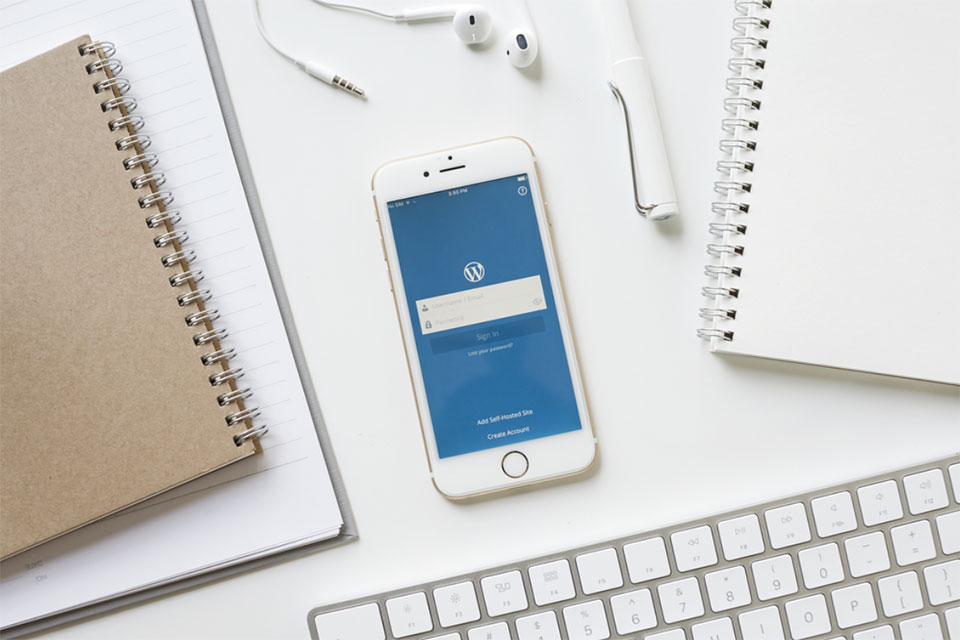 The reasons for increased mobile demand
Current statistics and statistics provided by VPNGeeks show that a vast majority of internet users are accessing their favorite websites via their smart devices. The number of internet users accessing websites via smartphones or tablets has seen a gradual increase with each passing year. Mobile devices are more affordable when compared to the prices of computers, which has caused an increase in the number of people who use mobile devices. Another significant factor in the spike in traffic from mobile devices could be attributed to everyone having access to a smartphone and the internet as consequent.
If this trend continues on its current trajectory (and it very most likely will) website owners might be looking at a future where it will be more beneficial to optimize websites for mobile users rather than for computer users. Any website owner looking to have their website accessible and available to a larger audience would be wise to optimize their website to be more mobile-friendly.
Why WordPress mobile-friendly sites are important
"Failing to have a website optimized for mobile access will inhibit new visitors/customers surfing the internet via their mobile devices as they will be unable to navigate websites that do not support mobile platforms," says Brendan Wilde at Discount Domains. "We have noticed that more of our clients go with WordPress mobile-friendly themes as soon as their sites are registered. This shows an increasing understanding of the importance of a mobile-focused design."
There is a vast array of competing websites that offer the same services as a mobile unfriendly site that will attract the traffic from a mobile search platform due to ease of accessibility. Dedicated visitors or customers who accessed the website from the comfort of their PCs might switch to smart devices so they can access websites on the go. If a website they are accustomed to can't serve their needs across a wide range of devices, they might end their relationship with that website and take their loyalty elsewhere.
This means a WordPress website faces two threats if it fails to cater to mobile users. Firstly it will not be able to attract potential visitors from the new and rising wave of mobile users, and secondly, it will lose current visitors because it has failed to satisfy their needs.
But it's not just the inability to satisfy visitors that could be a problem for mobile-unfriendly websites. Another thing to keep in mind is search engines like Google have begun favouring mobile friendly websites more in search results. That is, in a search engine result, websites that are considered to be more mobile-friendly will be ranked higher over websites that are less optimized for mobile access. This results in less organic traffic for a website and thus fewer customers/visitors.
Simply put, there is little to gain from refusing to make your website more mobile-friendly. If you want your WordPress website to have an edge over its diverse competition, you need to make your website more attractive to mobile search platforms. Improving your content, putting up more attractive pictures, or offering unique services on your website will all be pointless if none of it can be reached by the overwhelming number of visitors and potential customers surfing the internet via their mobile devices.
What a WordPress mobile-friendly site should have
Keep in mind that being able to simply access your website on a mobile device is not enough. Anything and everything visitors can do on your website with a computer should be possible on a mobile device. Navigation should not be a problem and the quality of content should not be compromised in any way simply because visitors are viewing your website on a smaller screen. The loading speed of your website on a mobile device also needs to be good.
How WordPress can help make your site mobile friendly
Fortunately, WordPress being the awesome platform that it is has available all sorts of easy to use and safe plugins to ensure your website's mobile-friendliness and functionality. Some of these mobile WordPress plugins for a more responsive website include; WP Touch, Any Mobile Theme Switcher, WordPress Mobile Pack, Mobile App Plugin, Cornerstone Page Builder, Smush Image Compression and Optimization, Dynamic Widgets, and a host of others. After installing these plugins, you can verify how mobile-friendly your website is with the Google Mobile Friendly Test.
Once your website is sufficiently optimized for mobile users, the next thing to do is increase the visibility of your website on the search engine result pages. Richer and more targeted content is inherently more sharable and should form the crux of your content strategy. With this, your website's visibility and ranking will improve on search engine results.
Don't get left behind in the ever-evolving and highly competitive world of the internet. Stay up to date with the current trends and make sure your website is in the best position to surpass the competition.