For orthodontists, having a modern and well-equipped message is a picture, like they say, that can say a thousand words about your competence and professionalism. But in a dynamic world where the majority of your target market is online for most of the day, having a brilliant orthodontist website that fits is just as important.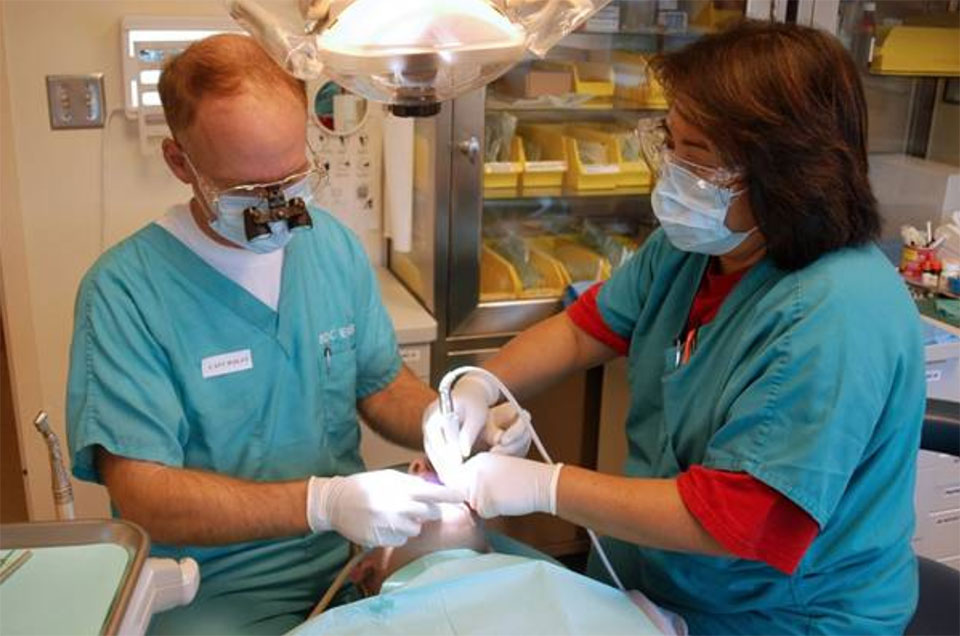 A lot of people already have a hard time thinking of an orthodontist in a favorable light, even though all an orthodontist wants to do is help improve their dental health. So, in addition to his/her technical skills, a practicing orthodontist also needs to learn a bit of the right online marketing tricks and techniques to make his/her brand more approachable, appealing, and accessible.
The first step to achieving these objectives is to have a good orthodontist website design that suits the orthodontist niche well, as well as your unique brand vision.
According to industry experts at OrthoSynetics, "…in order to properly market your orthodontist practice, one of the things you need to ensure is that your website creates the kind of impression that attracts potential customers to you…"
Therefore, it is important that you work closely with your web designer/developer to create an orthodontist website that attracts high and organic traffic and converts them to clients. The right orthodontics website should be able to do the following:
1. Show visitors what to do
You would think with all the years of experience people have had using the internet and a variety of websites, they would instinctively know what to do once they land on an orthodontist website. Well, such an assumption is more often than not false.
If a potential client visits your site and cannot quickly find the information they need or how to go about booking an appointment with your practice, chances are the visitor will likely leave for an easier-to-use orthodontist website.
So, draw your website's visitors by making things very clear on your website. Indicate in understandable terms what visitors can do on your website and how they can go about getting it done.
For example, the 'Book an appointment' button should be really bold and easily accessible. All your call to action buttons should be clear and easy to find. Also, your phone numbers should be visible on the upper right corner of your homepage in bold font. It's recommended you apply all of these principles across all your site pages.
2. Make a simple and appealing orthodontist website
There's no need to make your orthodontic website's design complicated. There's already so much about the orthodontic procedure the patient needs to grasp when they come to you, don't make it any more complex for them with an overly busy and distracting website.
Besides, ensuring your practice website has a minimalistic approach will make it more intuitive and easy to use for your site visitors, and ultimately reduce bounce rates.
3. Communicate uniqueness about your practice
If your website's content looks exactly the same as a number of orthodontists', chances are that potential patients will find you dull and unappealing.
To avoid this, you need to ensure that your website compared to others. Improving the volume, relevance, quality, and style of your site's contents or copy is a smart way to achieve distinction and appeal in the online marketplace.
Also, ensure that your content headings are bold and catchy and so will instantly grab the attention of your visitors. Your content needs to be able to immediately communicate the variety and quality of the services you are offering. Don't forget to complement all of these with high quality, unique and non-commercial images.
4. Have an 'About Us' page
This page is just as important as your homepage and service pages because it is where your visitors check to get to know you a bit and see if they can trust you. An effective 'About Us' page should contain photographs of you and your staff as well as short bios discussing you and your practice.
Again, make sure the photos are high quality and that your practice appears welcoming. Also, make sure the content is well written and communicates your professionalism and friendliness.
5. Load quickly
Slow websites are a huge turn off for most online visitors. The average visitor is not willing to spend more than five seconds waiting for a web page to load. To make your website more attractive and avoid losing web traffic to other websites offering the same services as you, make sure to optimize the site's speed.
6. Be responsive to all viewing devices
Online visitors are no longer limited to surfing the internet via desktops and laptops. A significant number of visitors will check out your website via their mobile phones and tablets. But this majority may be frozen out from seeing your website and what your unique offerings are if your website's design is unresponsive.
A website that is optimized for viewing on desktops cannot effectively fit on the variety of screen sizes of mobile devices. So, if you don't want to lose out on a large number of web surfers using mobile devices, making sure your orthodontist website has a responsive design is a must.
7. Take advantage of analytics and data
If you want the best results from your website, you need to use analytics to evaluate how visitors behave on the site. By doing this, you'll know what pages on your website are attracting visitors and which are turning off visitors and leading to high bounce rates.
You can use a tool such as Google Analytics to gain insight concerning visitor behavior and improve the pages that are failing to convert visitors. You can also use the tool to determine how your potential patients are arriving at your website and use this information to tailor and improve your online marketing campaign.
8. Utilize call tracking and scoring
Besides using Google Analytics to track traffic, you can also monitor your website's efficiency by installing a call tracking phone number. This will help you better understand how many visitors are actually converting into patients. For the best results, it is advised you use an online marketing professional to help install the call tracking functionality on your website correctly.
Your website can be a portal through which your orthodontist practice receives a majority of its clientele. But this is only possible if your website has the power to effectively do so. With the above tips, you can effectively boost your website's effectiveness and increase conversion as well as your client list.