September 17, 2016 9:48 am
HTML5 is one of the greatest things to have ever happened to the world of web design as a whole. Its advent made it easier for web designers to be able to scale up their websites and bring websites to production faster than they could have done it before. For the uninitiated, HTML5 is a markup language that is used in the structure and presentation of web content on the internet. The driving force behind the creation of HTML5 was to enable native support for the latest multimedia.
Additionally, it was designed to make it that much more easily readable by humans (coders) and to be consistently understood by all types of computing devices from mainframe computers to mobile phones. In technical terms, it was created to combine the functionality of HTML4, XHTML 1 and DOM Level 2 HTML. The net effect is that it improves, extends and makes the markup more rational for use in documents and Application Programming Interfaces (APIs) for complex cross-platform web and mobile applications.
Beautiful Functional Templates
The above definition is as per Wikipedia, but the biggest plus for the creation of HTML5 is that it made it easier to create more fluid web interfaces that are easy on the eye. The fundamental building blocks for this version of HTML is that it has reusable code and that the API and Document Object Model (DOM). That said, its implementation has led to the design of superior interfaces and superb off-the-functionality for websites and templates coded using this framework.
We are going to have a look at some responsive templates that have been created using this framework. However, just before we dive in, it is important to define the terms template and responsive respectively. A template is quite simply a pre-designed webpage or in this case, a set of HTML5 webpages that anyone with little technical know-how can use to insert their own content, textual, audio or video in order to create a website within a short period of time.
Responsive Websites
While the term responsive with respect to websites simply means the approach to designing websites, which is aimed at making the website response(scale) to fit the size of the viewing device, this simply means that a website is able to be viewed across all types of devices without the viewers losing any visual experience. As you might well imagine from the above in-depth definition, websites made using this technology are not only a beautiful thing to behold but the form also works well with the function.
In the case of WP, a Content Management System/Platform, which is made using PHP and MySQL DBs, the system is reliant on Themes that make the CMS come alive and unto its own. Let's have a look at the best of the best HTML5 templates, which are currently available in the market: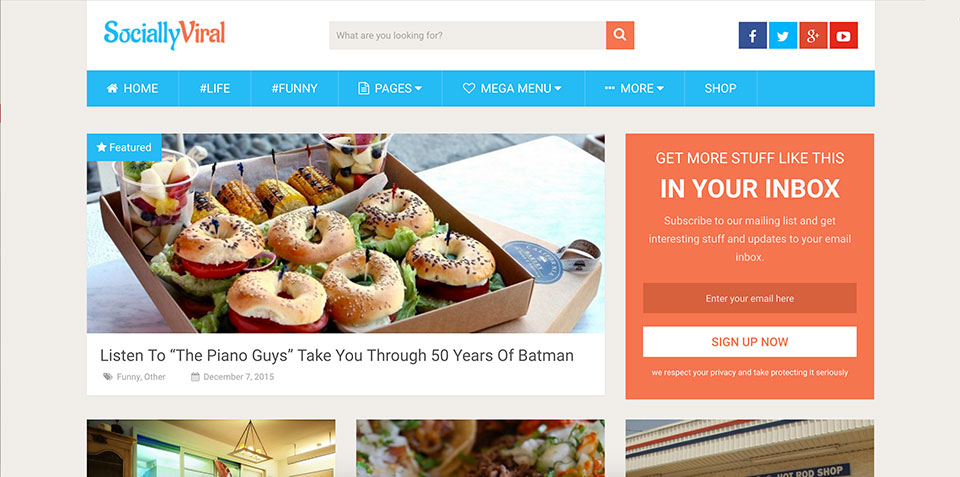 This HTML5 theme is designed to make sure that your websites are easily shareable across the whole spectrum of social platforms across the internet. It is built-in with social shares, featuring trending posts, featured posts, video and audio posts that will keep your user audience fully engaged on the content that you are presenting on your website.
Over and above that, it comes with an email management platform built-into the framework. This means that you can start collecting and managing your email campaign as soon as you have the template installed on your chosen web server. The design puts emphasis on minimalism, loading speed and social shares.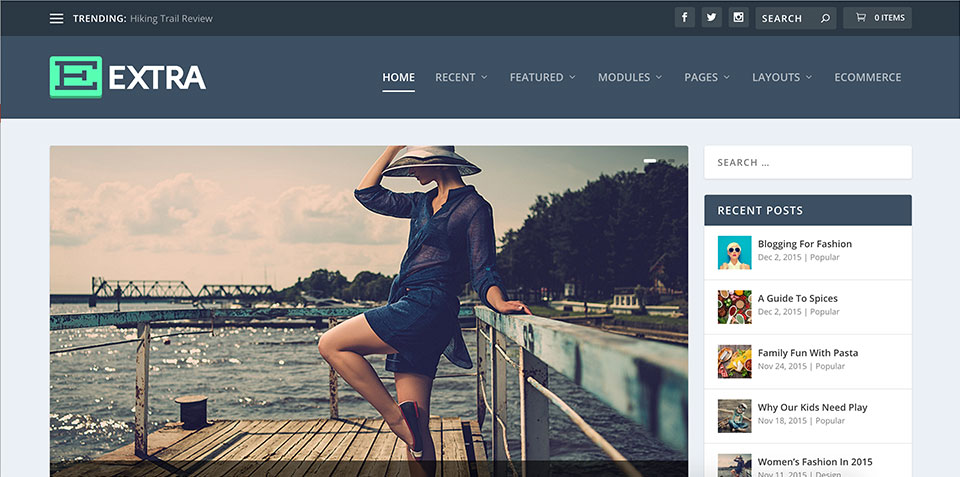 This is a WP theme, which has been built on the HTML5 frame using the Divi Builder, it is a magazine WP theme. It boasts of the following key features: category builder – it has a large number of extended categories and an intuitive set of post-based modules.
Post and page builder- this enables you to build story-driven posts using an easy-to-use drag and drop interface. Over and above the aforementioned core functionality, it is responsive, e-commerce ready, and elegant with an inbuilt updating feature. It is the perfect theme for a website that needs constant updating of content.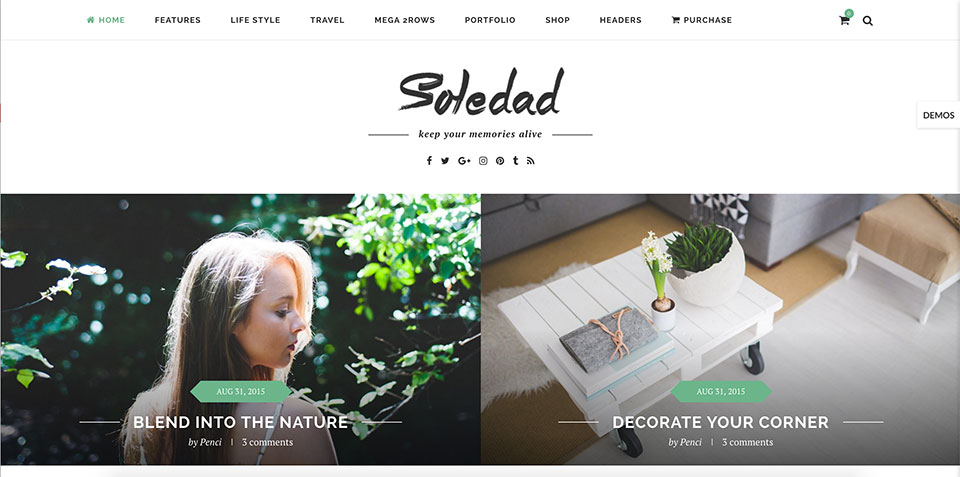 This HTML5 WP Blog theme has a built-in customizer and the most amazing thing about this template is that it offers upwards of 250 customization options. This array of customizations means that you can pretty much do anything that you want with this versatile template, making it do anything that you want it to.
It is responsive-meaning that it scales well with any device, retina ready-meaning it has a very high pixel density and the images look as real as a computer printout. The color depth is really amazing on this one. You can use this template for exhibiting your photo portfolio and you can extend it too for e-commerce, it is compatible with the Woo Commerce platform.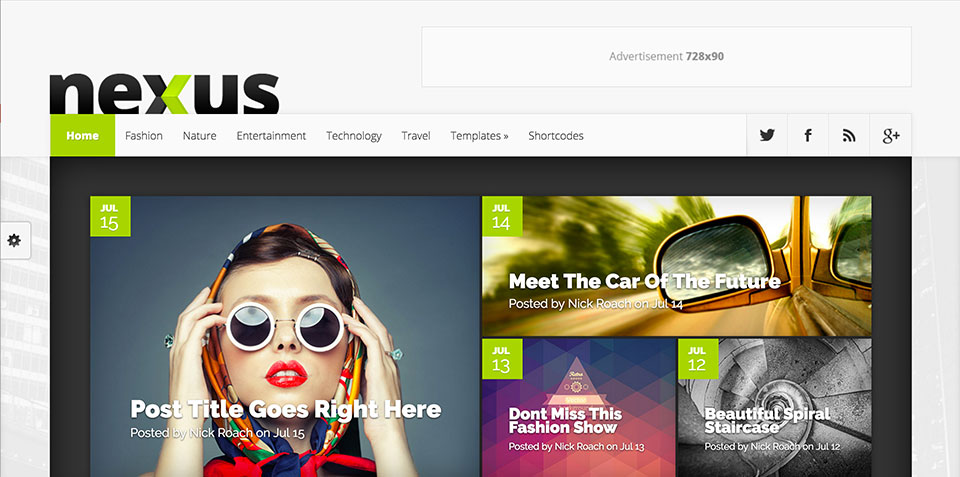 This is another solid HTML5 template, which can be used in hosting a news website or a content-heavy website which changes content often. It comes with a homepage builder, which makes it all the easier for you to implement the front page design of your chosen design.
The template boasts of good typographical layout and superior design, such as grids, layouts, which make it scale well under load. It loads fast too. It has several widgets that you can use for your pleasure dragging and dropping them whenever you need them to be, and thus easily usable even for the technically challenged.
Ad Integration Ready
HTML5 templates make the switch over to a new stunning and W3C compliant website easy for the novice. Additionally, for the hard coder, it makes it easy for you to customize these templates to your liking; tweaking the code and having it align to your purposes perfectly. As with any other WP theme worth its salt, HTML5 templates come built-in with the options for inserting ad code, which means you can immediately begin to monetize your website template once you have it up and running on the server platform of your choice.
Author bio
Jack Szabo is a WP theme developer with extensive hands-on experience developing html5 WordPress themes, which have been collectively downloaded more than 5 million times. He has been actively developing WP themes for the past 11 years.