September 25, 2017 8:07 am
WordPress has a good number of wonderful features, but it doesn't allow you to create contact forms natively. Developers won't have a problem creating a contact form of course, but for those who are not that skilled, plugins can be a great help. Developers can also use them, especially if they are too busy fussing about all the other parts of the website that must come out absolutely perfect.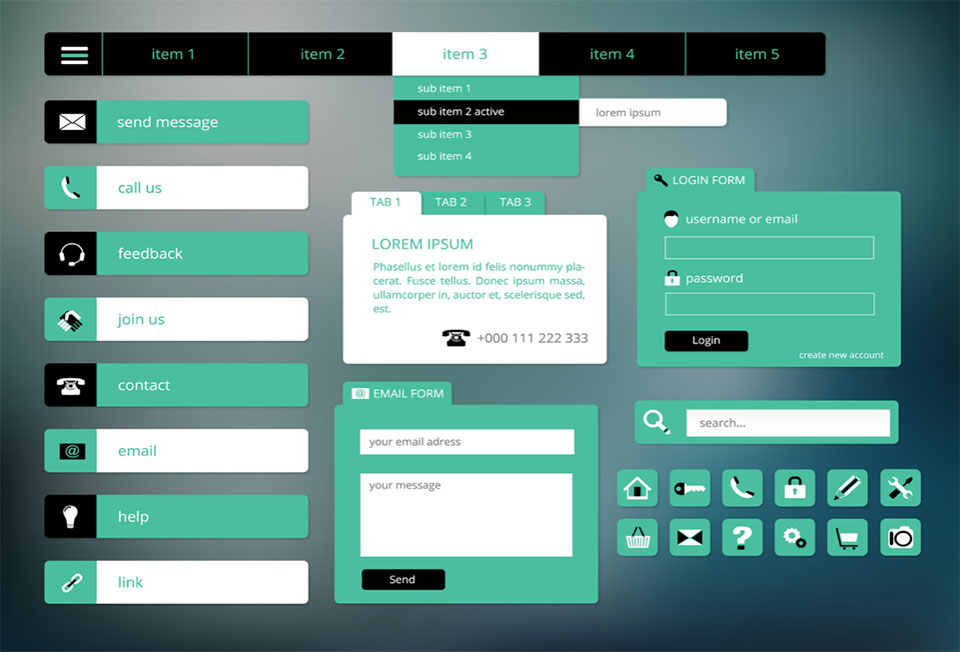 With the right plugin, you'll have yourself a contact form that works perfectly and fits in just right with your site. There are tons of plugins available and while many of them are great, others not quite. In this article, you'll find the plugins that come up top rated and why they might or might not be a good fit for you. All of the contact form plugins discussed here will not affect the security of your website especially if you deployed systems like DNS curve. In no particular order:
Jetpack is your pick if you are looking for a simple contact form that allows you to use multiple forms for individual pages or posts. It is definitely one of the most popular options and it has over 30 modules, which allow you to add various features to your WordPress site to suit your needs. You will be notified by email for every contact form response and you can customize the email address where you want to receive the notifications.
The selling point of Jetpack is that it allows you to add basic form fields and customize the subject line of your notification emails. But it does have limited features and options that don't let you create more complex forms. Also, it is a large plugin that contains many extras you might not be interested in, especially if you only want a contact form. It is free.
WPForms was built with the user in mind so it is super easy to use and provides a powerful solution at the same time. It uses an online drag and drop system and templates that allow you to build forms without hassle. The free version is available in WordPress's plugin directory so you can have it installed on different sites at no cost.
One major advantage of WPForms is the forms are entirely responsive. With the premium version, you can do more and build order forms, payment forms, email subscription forms, and so on. Also, you have access to email support as well as guides and documentation to help you along the way. The downside to WPForms is you won't be able to access its more powerful features unless you pay for the premium version, which starts from $39.
This is one of the most used contact form plugins and it is not hard to see why once you discover that it offers great flexibility by way of its HTML-based editing panel. Not only is this plugin user-friendly, but it allows you to make and manage multiple forms. It is available in over 60 languages and supports Akismet spam filtering, CAPTCHA, and Ajax-powered submission.
One of the most popular reasons for using Contact Form 7 is the great number of extensions available, which allow users to access extra features. The plugin is free to install on any number of sites you wish and there are many free third-party plugins that can be used as add-on plugins. The problem with Contact Form 7 is it is not the easiest to get around for complete beginners and the interface isn't particularly user-friendly. There is also not much support available.
Now, this is one plugin developers will love to use as it has enough advanced functionality to allow customizability to any extent. When you take on a project, one of the first considerations will be the web host. Next to that is a contact form plugin that will allow you to do whatever it is you need to do. Gravity Forms is a powerful plugin that can be used to create a variety of forms such as user-submitted content, quiz, survey, and more, as long as you have the right add-on. You'll also have access to top-notch support options including email support, forums, a knowledge base, and FAQs. The downside to Gravity Forms is it is not available as a free version. It starts at $39.
This plugin is a popular option for both developers and non-developers. Combined with the features you would expect from any top-notch contact form plugin, Formidable Pro lets users create attractive contact forms in no time at all with its visual styler and simple drag and drop interface. Users are free to choose from 30 field styles, making it possible for you to create any kind of form.
Among its pros is it is easy to use and it comes with a couple of plugins, allowing users to integrate Formidable Pro with Trillio, Basecamp, and MailChimp. Because this contact form plugin is one of the newer ones, it does not have as many plugins as other options like Gravity Forms. The basic version is available at no cost from the official WordPress plugins directory, but for better features such as email marketing integrations, payment processing, and user registration, there are loads of add-ons that come with the paid versions.
This freemium contact form plugin is great for building very interactive forms without much effort. It offers a user-friendly drag and drop interface. You can get the base plugin from WordPress's plugin repository for free and if you need to extend the plugin's functionality, you have access to a number of premium extensions including SMS notifications, Salesforce, Campaign Monitor, and others. For support, there are reliable options including email support, guides, and documentation. The downside to Ninja Forms is while it is free, buying the developer bundle of plugins will cost almost the same as paying for Gravity Forms.
Contact Form Plugins Conclusion
This was the list of the most popular contact form plugins for WordPress. We didn't mention our contact form plugin because it's very simple and doesn't have as many options as the contact form plugins mentioned above. However, Hot Simple Contact is very easy to set up and can help you if you just need a simple contact form installed on your site. It's free of course.