December 19, 2019 5:01 pm
There is one single word that can make your soul rejoice. Without a doubt, we are speaking about the holidays. Especially about the winter season that can become the warmest one thanks to Christmas. We are pretty sure that you are to decorate your house with some bright lights. A big Christmas tree is already waiting for your family to gather near it. However, many website owners need to take care of some extra things. Before choosing gifts and starting their celebration, it is crucial to give their online-projects an essential Christmas spirit. We prepared a small selection that consists of 10 impressive Christmas templates you can choose from. Take a look at them here and now…
Santa's Bag – Christmas Landing WordPress Theme
The Christmas season comes to fill your home with happiness and laughter. Many children are waiting for Santa Claus to give them many presents they are dreaming of. If you behave nicely for the whole year, you can also grab a small gift for yourself. This marvelous ready-made solution is crafted for those who want to make this holiday even more special. It has a user-friendly Elementor Page Builder that allows editing colors, fonts, and other elements. There are also many pre-made pages among which you will find team members, pricing, and others.
Main Features:
mobile-first design;
bonus images;
commenting system;
social options;
Google Map;
Google Fonts;
booking form.
10 Christmas Instagram Stories Banners Social Media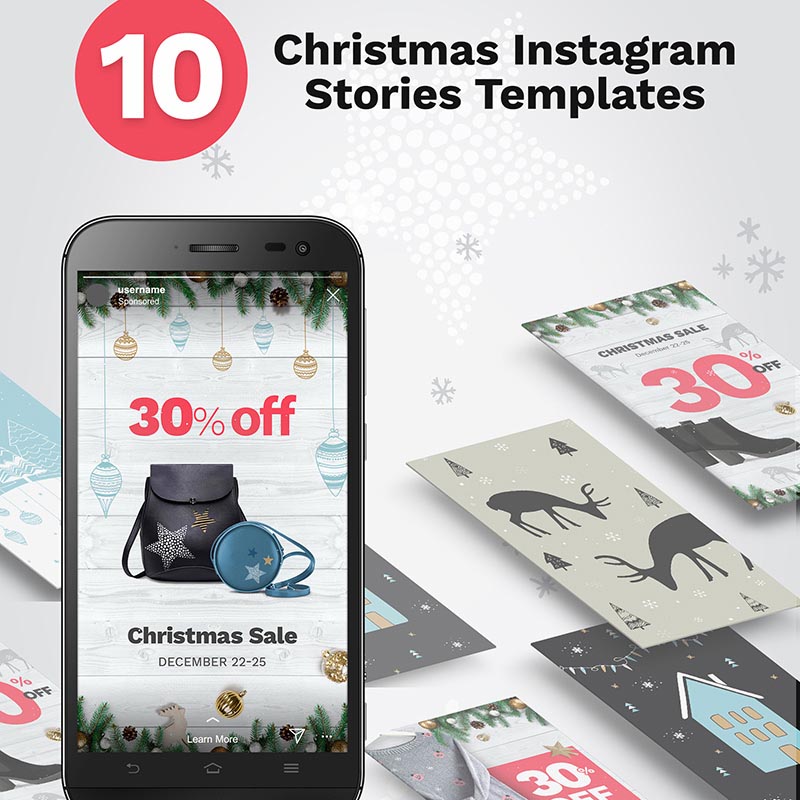 Do you want your Instagram followers to enjoy Christmas even more when they visit your profile? In this case, we have something that will make people feel this unique holiday spirit. This package includes several templates for your Instagram stories that should make your promotional campaigns more successful. You do not need to waste your time gathering all the necessary Christmas-related elements. All you need is already waiting for you in these inspirational templates.
Main Features:
PSD files;
fully-editable nature;
different image and text variations.
20 Christmas Promo Banners Bundle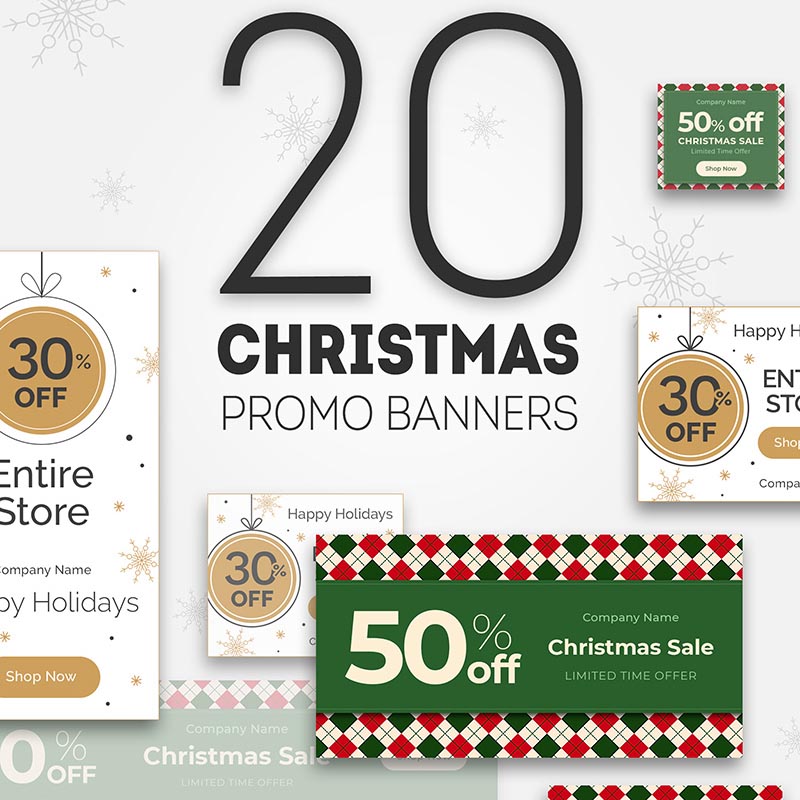 It might seem that it is difficult to promote your products or services during Christmas. Actually, people are also worried about getting the best gifts for their family and friends. Gifts are one of the most important Christmas traditions that you can emphasize using these creative promo banners. Look below in order to find out more about their key characteristics.
Main Features:
two sets of banners for Google AdWords;
20 items;
compatible with Adobe Photoshop.
Christmas Event Landing Page HTML Template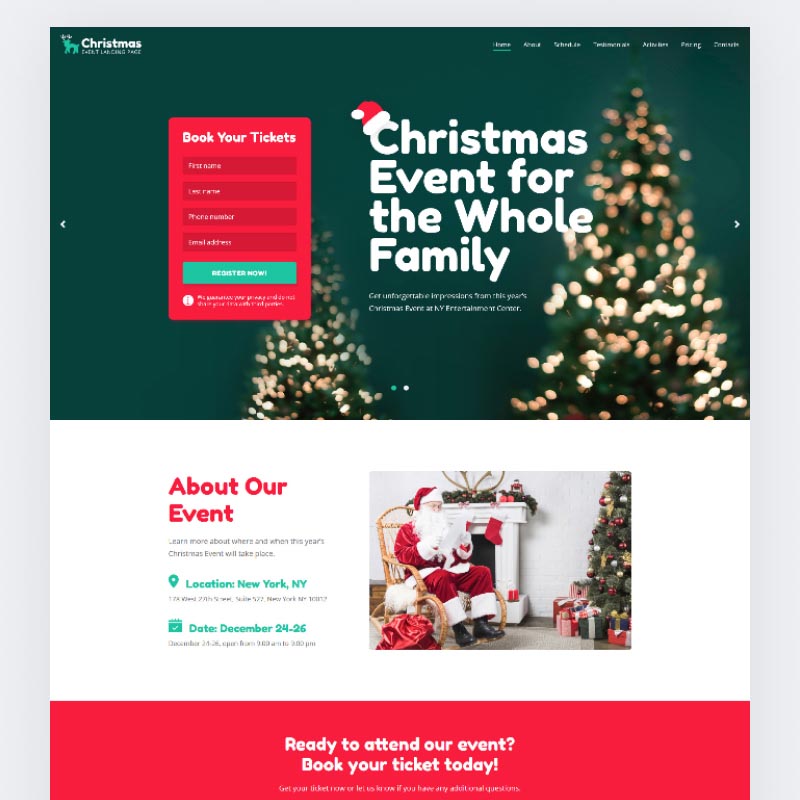 Christmas is a perfect opportunity to communicate with each other. You can make everyone even more excited by informing them about your special holiday event. This creative theme combines everything you need to engage your potential visitors. In such a way, one landing page allows sharing all the necessary information about your party and contacts. In addition to this, its design will be displayed on all possible devices in the best possible light.
Main Features:
smooth scroll;
background video;
contact form;
booking form;
Google Map;
Google Fonts;
slider.
Christmon – Christmas Handicraft eCommerce Website WooCommerce Theme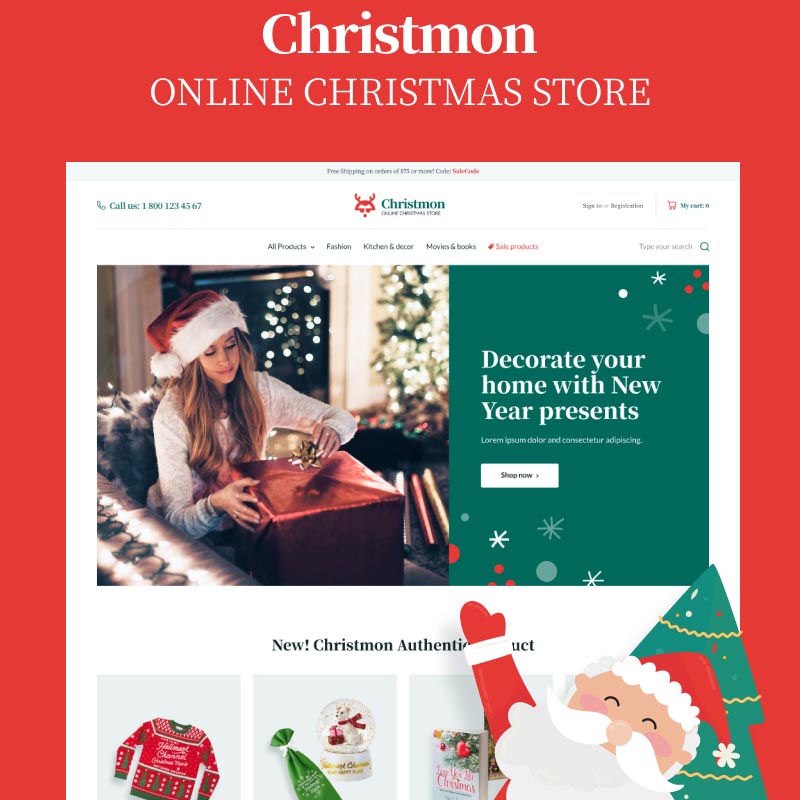 Who does not like preparing cards and presents for Christmas? Who does not like waking up in the morning to receive these very gifts? Your online-store can become a place that people will choose to purchase everything they want for their perfect celebration. This will happen if you decide to choose this vibrant and warm ready-made solution to promote your assortment. Actually, it seems to us that its design even smells of cinnamon. Look through some key options that can also create an amazing Christmas mood.
Main Features:
several pre-made pages to showcase your original products and offers;
subscription form;
multiple banners;
WordPress Live Customizer;
social options;
cross-browser compatible design;
WPML-support.
Jingle Bells – Christmas Holidays Elementor WordPress Theme
Christmas will not be the most fireside holiday without snow, lights, and family. Furthermore, people are waiting for this holiday to gladden their relatives with some pleasant gifts. Do you need to inform them about different Christmas events or discounts in the most vibrant manner? Thanks to this engaging theme, you will have the opportunity to create a visually-attractive website without any background knowledge in programming. Do not forget to get familiar with its most important tools.
Main Features:
background options;
Elementor Page Builder;
commenting system;
Google Map;
Google Fonts;
different pre-designed pages (testimonials, services, and others);
bonus images.
Christmas Sale Banners – 10 PSD Template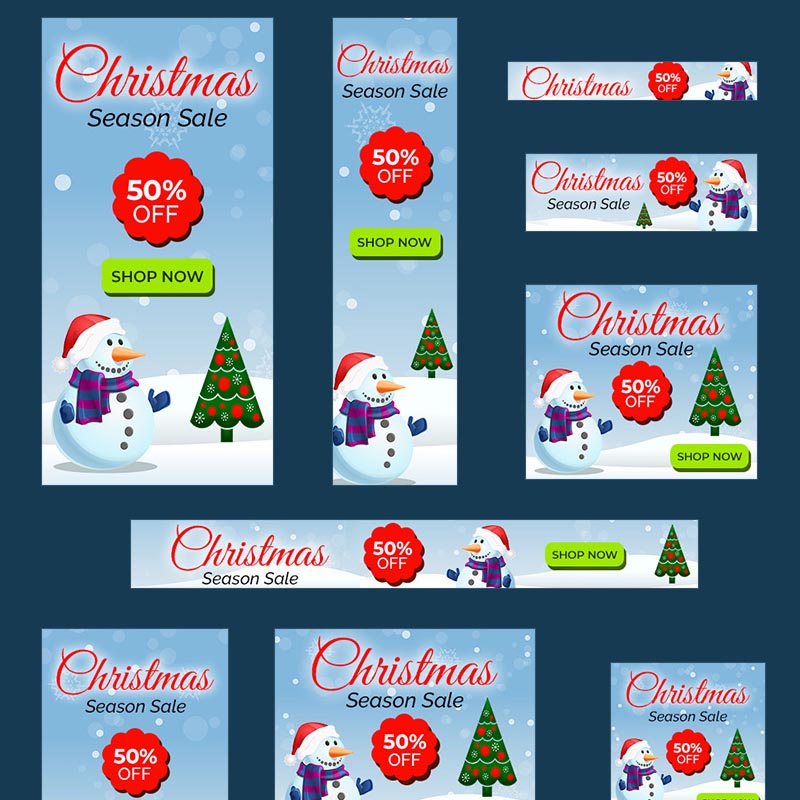 The world turns out to be different when Christmas comes to the town. You can sit at home and watch how many little snowflakes are wandering on the streets. However, all the online-store owners have some additional things to take care of. Without a doubt, they should make sure that people will turn their attention to the latest offers. It can be easily done if you decide to choose these creative Christmas sale banners. Engage your potential clients and make your online-store become one of the most popular resources to purchase some superb gifts.
Main Features:
10 standard size files;
Adobe Photoshop CS6+;
72 dpi resolution.
Christmas Title After Effects Intro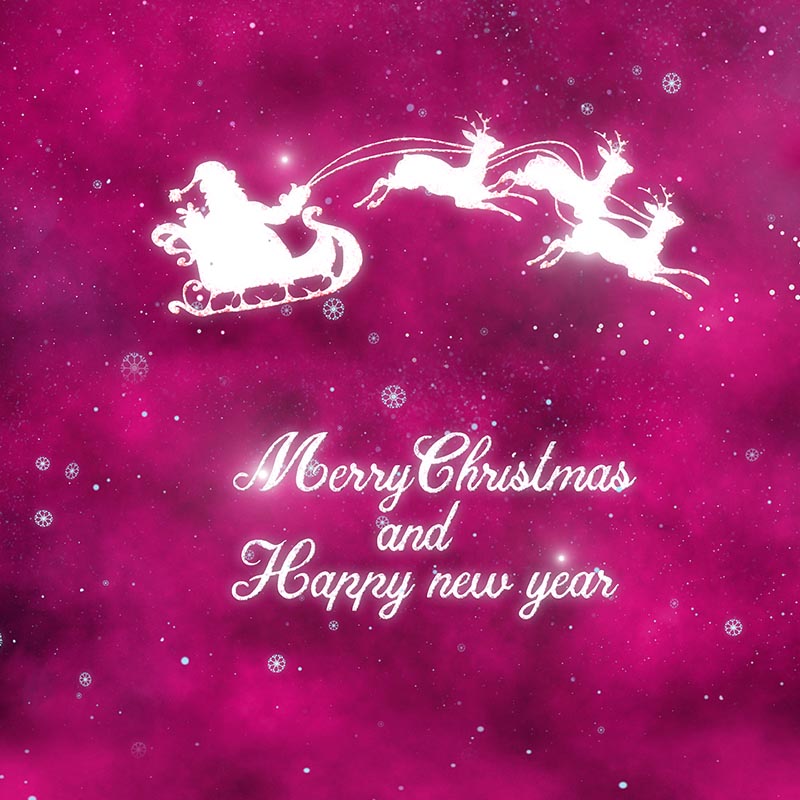 Are you interested in sending your family or friends some compliments by means of the Christmas video? Do you know how to work with After Effects? In this case, you can do this together with these modern and eye-catching title effects. It has an extremely smooth animation that will make your video more attention-grabbing. It also has some particular and optical flares to choose from.
Main Features:
eight title variations;
eight unique scenes;
After Effects CC2015 compatible.
10 Christmas Instagram Post Templates Social Media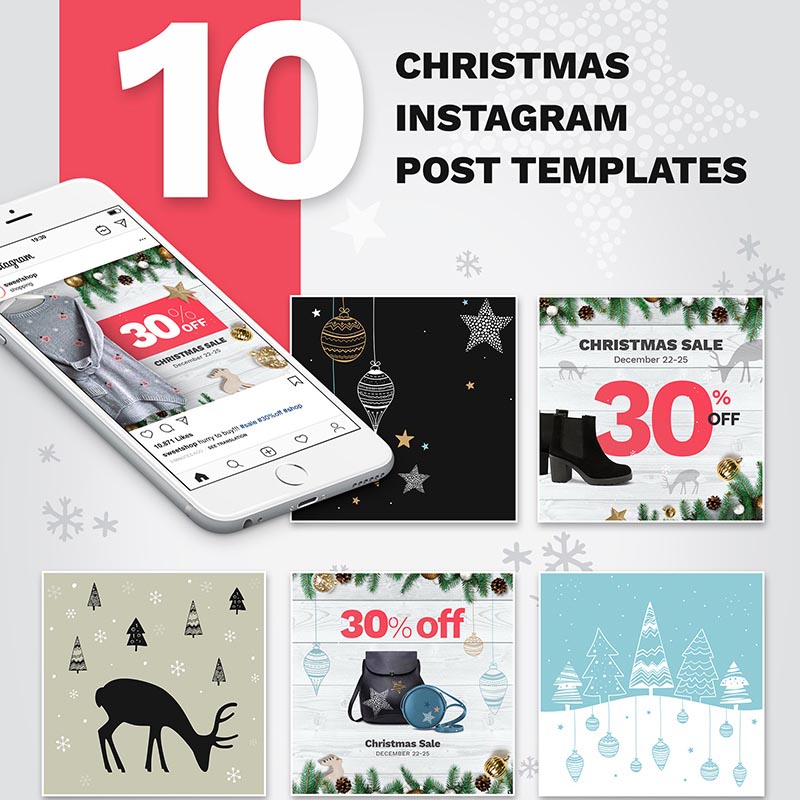 We have already spoken about a few stunning templates for Instagram stories that allow informing people about the hottest Christmas deals. What about doing the same thing by means of your Instagram posts? There is no need to spend your time working on your custom design. When you have some expressive templates, everything should be easier. Make your profile impress all the visitors with its unique Christmas mood.
Main Features:
PSD files;
fully-editable nature;
different image and text variations.
Kinda Magic – Magical And Inspiring Christmas WooCommerce Theme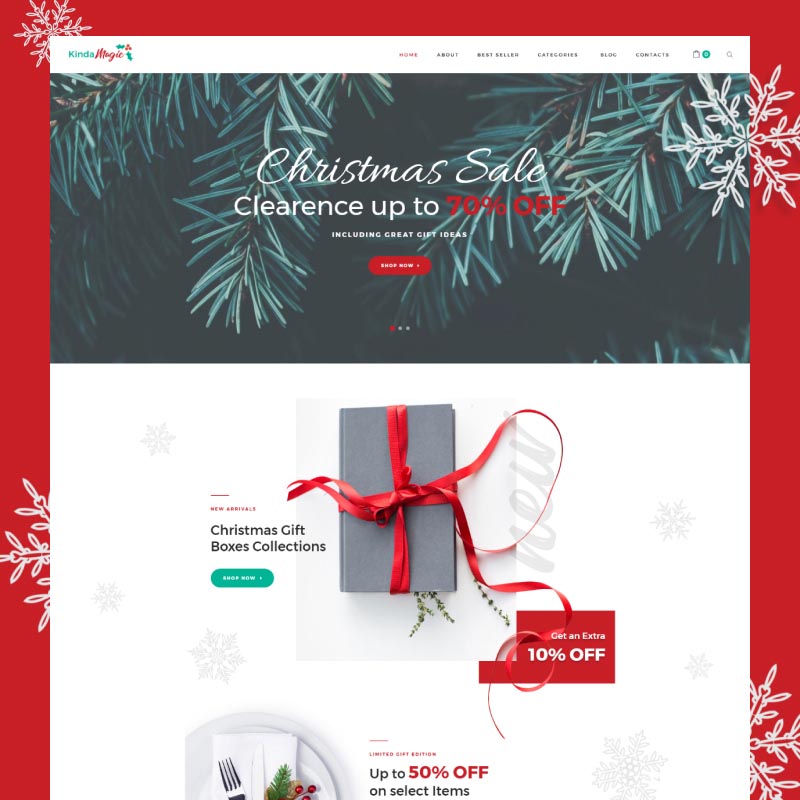 All your dreams may come true during the Christmas holidays. Moreover, you can also take care of the most cherished dreams of your relatives. Make them enjoy an amazing winter season by presenting this wonderful theme. There are different pre-designed pages available in its package. In addition to this, they can be customized according to your vision thanks to an easy-to-use Elementor Page Builder. It will be also possible for visitors to take advantage of the subscription form to be informed about the most important updates.
Main Features:
blog functionality;
Parallax effect;
Instagram widget;
commenting system;
Google Fonts;
team members and testimonials;
contact form.
Winter holidays allow sitting at home with a hot cup of coffee and speaking about different trifles with your family. We want you to have the opportunity to get into this family reunion for many days. Choose something from this holiday collection of ready-made solutions to make a warm celebration a little bit closer. When your website is ready for Christmas, you can start preparing for this great holiday too. Cook some delicious food, find the funniest toys for your Christmas tree, and do many other things. We really hope that you have found something to your taste on the top. Thanks for reading!