September 22, 2017 9:03 am
It goes without saying that WordPress is one of the most popular CMS. Millions of bloggers and web developers use it every day to create awesome websites. We are giving you this WordPress cheat sheet for free to save your time in everyday work with WordPress.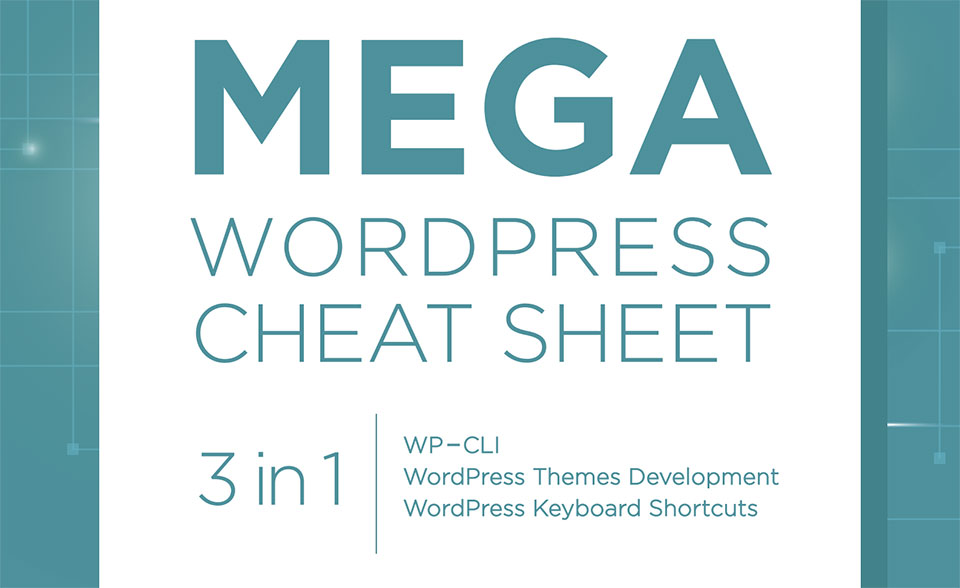 Its popularity is partially due to the availability of tons of free themes and plug-ins. So, it goes without saying that every WordPress developer must know what functions and tags are used when customizing and playing with WordPress themes.
But, it's harder than it looks.
A never-ending list of WordPress tags can confuse even the most advanced programmers. Bloggers who don't know much about coding may feel even more confused.
That's why our friends at Hostinger have put together a nice and comprehensive WordPress cheat sheet.
This 3 in 1 cheat sheet contains all the most basic and common tags with proper categorization. It has been divided into the following categories:
WP-CLI cheat sheet
With the command line interface codes supplied in this cheat sheet, bloggers can ensure strong footing in using WordPress via the command line.
Developer WordPress cheat sheet
Playing with the theme is not exactly a cakewalk. But, these WP themes cheat sheet contains all the most basic functions and tags to make the life of WordPress developers easier.
WordPress keyboard shortcuts
A bonus cheat sheet, WordPress shortcuts come handy in saving plenty of time. Whether you want to post a new blog, these shortcuts will help you do that within instants.
You can download a 3 in 1 WordPress cheat sheet from here. Black and white version for printing can be found here. Please feel free to print it and use it as a guide during your everyday work with WordPress. We are sure this WordPress cheat sheet will save a lot of your time. If you have any suggestions or found errors in the Mega WordPress cheat sheet, please let us know.