If you were given a choice between driving a manual car and an automatic one, which of the two would you choose? Well, the answer to this is relative. This is because either of the two has its respective advantages and downside. This is the same case when it comes to building a website successfully. There are those that prefer custom web development and those that prefer using website builders.
For instance, the emergence of a super-selective customer base that prefers customized solutions has seen most businesses revert to creating customized e-commerce platforms where customers can buy goods. On the other side of the scale, there are those DIY'ers who love to experiment and prefer using templates.
So, as a business owner, how then do you know which option suits you? Do you proceed to hire a Magento programmer only to realize a free builder would have worked best? Do you find a good custom website design company to get it done as soon as possible?
In this article, we are going to compare custom web development and free website builders, the merits and demerits of each, and finally, situations where they can be deployed.
What is the Difference Between Custom Web Development and Website Builders?
Basically, a custom website design entails creating unique web pages to match a brand's requirements. It could be anything from the design layout, functionality, or even user experience.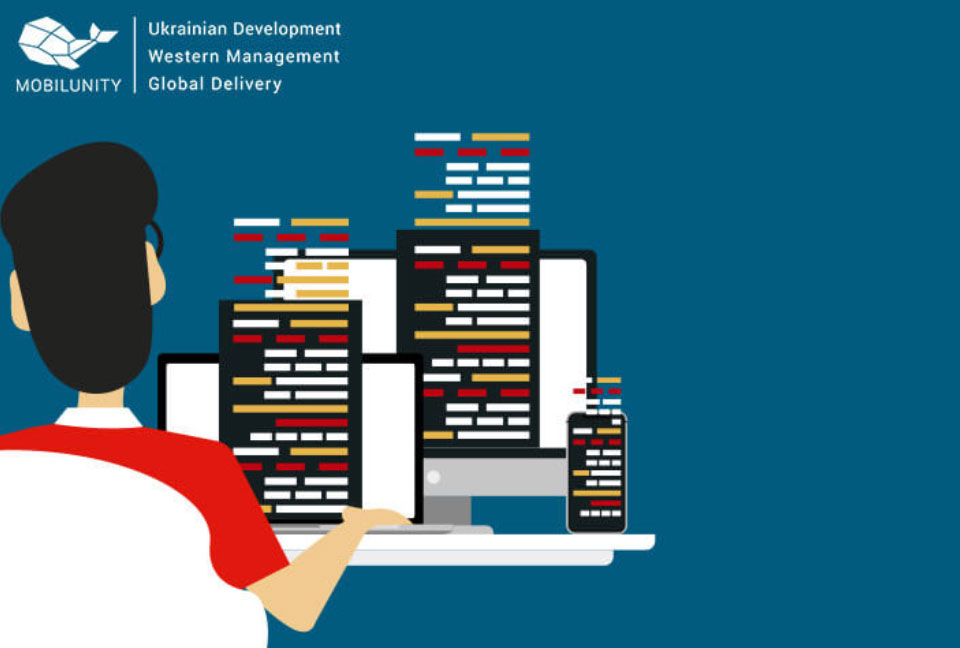 Web builders or template web design is an alternative to custom development. These are tools that help you build an entire website with no coding experience at all. Web builders heavily rely on pre-made templates which can be upgraded later.
There are 2 major types of builders.
Offline Web Builders
Offline website builders are presented as software programs that you can download and install on a computer. Essentially, you get to build the website files while saving them and eventually uploading them to a web host once ready.
Online Web Builders
As the name suggests, online website builders are strictly web-based and will only run on a provider's service. Unlike their offline counterparts, online builders don't require downloading or installation. You only need a computer and an Internet connection.
Now that we have established the difference between the two, what are the advantages and disadvantages of the two respectively?
Pros of Free Website Builders
Cost-Effective
As a business owner, having multiple ways of cutting corners in terms of operational costs contributes to your bottom line. One of the best places to start is using easy free website builders when building your online presence.
They help expand your business footprint without hiring a developer, which can be costly. You can use the free web builders to create the initial phase of your website and hire a professional when you want to scale up or upgrade.
Templates
We are all alive to the fact that coding isn't for everyone. At some point, it was actually a preserve for the computer geeks and loners. However, with a website builder, you can emerge from the deepest hole in Siberia and still manage to build your website as long as you have basic computer knowledge.
Using a simple drag and drop interface, these templates allow you to add images, comments, or even alter page navigations without breaking a sweat. As a result, you get to save time and costs that would have otherwise gone into hiring a professional.
Supplementary Images
Another great aspect of using website builders is the plethora of other free goodies that come with the package. For instance, you get access to a library of graphics and stock photos. This can save you thousands of dollars, as you don't need to hire a professional photographer or graphic designer.
If you don't like the goodies you get with website builders you can still save a lot of money using a paid stock agency like Shutterstock.
Cons
Although free website builders have a myriad of advantages, they also present a number of shortcomings. For starters, it's almost impossible to create a full-blown professional website due to the limitations that come with the templates. Moreover, using web builders present a steep learning curve before you master how to build a complex website.
But perhaps, the biggest downside of free website builders is the inability to accommodate SEO options once the website is built. You may be able to implement basic SEO aspects like title tags, meta tags, and description tags, but that's just about it.
What are the Best Website Builders for Free?
There are multiple and incredible free website builders currently available on the market today. Here are our top 3 selections:
Wix has been touted as the best free website builder given its generous package for smaller businesses looking to build an online presence. And although the ad locations are a turnoff for many, the builder has an impressive catalog of high-quality templates. The intuitive and fun nature of the platform also makes it the web builder of choice for people with minimal or zero experience in building a website.
The unlimited page option of the freemium package means that you can publish as many times as you wish on the website. This compounded with 500MB storage space and free SEO optimization makes Wix a suitable option for small businesses looking to test the waters before scaling up.
Jimdo is another great free website builder taking big strides in the industry. Featuring a wide range selection of website templates, this platform makes website building and editing a breeze. Moreover, websites built on Jimdo are mobile compatible meaning potential customers can reach your business even when on the move.
You will also appreciate the free mobile app option that allows you to edit your website pages without any prior coding knowledge.
Lastly, Jimdo is one of the selected few web builders that gives you the option to create a free online store which means more sales. Although limited to the homepage only, you also get the optimization option which means brand exposure.
If you run a business where customers are distributed in different countries, Mozello is the perfect platform for you. It allows you to create multilingual websites and its the only builder offering this option for free. In the same breath, you also get to enjoy a nice blog section where your customers can keep tabs on what you are up to.
Another feature that you will appreciate with Mozello is the solid SEO options. These are wonderful options for a startup looking to gain serious exposure by showing up on search engines. Other interesting features include a free 500 MB storage and non-invasive ads that could potentially turn off site visitors.
With that said, Mozello is limited in terms of control. For instance, you need to create an entire page for almost every section which is time-consuming. But overall, it's the platform of choice if you are looking to build an ad-free website.
Pros of Custom Web Development
Just like web builders, custom web development has both positives and negatives. But no matter how you look at it, the benefits far outweigh the drawbacks.
Individuality
Using generic templates exposes your business to the risk of losing brand identity. For instance, if you run an online store, the possibility of getting templates that match your brand is almost impossible. After all, they operate under the concept of one-size-fits-all. With custom e-commerce web development, you get to choose everything from the website design to graphics and at the same time align them with your brand.
This not only strengthens your brand but also reduces marketing costs that would have otherwise been spent in trying to inadvertently remind your customers of your existence.
User Experience
By customizing your website, the possibility of straying off the course is reduced plus you get to focus on improving customer experience. For example, in custom Magento web development, you can create a flexible shopping cart system for your customers and control the look and functionality of your online store. Although Magento prices are relatively high, the powerful search engine optimization, marketing, and catalog-management tools will eventually level the playing field.
That notwithstanding, custom web development helps you avoid costly potholes in the vast field of website building. It's estimated that 38% will cease their engagement with a website immediately once they face slight functionality problems due to poor website design. By working with a professional website designer, you get to specify all the features you want on your site hence avoiding such a scenario.
Third-Party Plugins
The emergence and consequent explosion of social media and other digital platforms have opened more doors for businesses. Custom web development allows you to tap into eternal platforms and plugins hence expanding your market reach.
Cons
Time Consuming
One of the biggest downsides of custom web development is the extended turn-around time. Building a website from the ground up is a time-intensive affair as opposed to using templates. A good professional website may take a few weeks if not months to complete.
Costly
Another disadvantage of custom web development is the steep price tag. By using web development teams instead of pre-made frameworks, you need to commit financially in order to get the website of your dreams.
Should You Get a Custom Web Design or a Free Web Builder?
Custom web design or a Free Web Builder? There isn't a straight answer to this question. This is because different businesses have different needs.
If you are looking for a unique, scalable, and SEO-friendly website, your best bet would be a custom website design. You get to enjoy other additional perks such as professional assistance and a CMS, all of which save you costs in the long run. However, it will cost you more in terms of time and money but you will eventually get a website that serves your customers with an exceptional experience.
On the other hand, if you are a startup working on a tight budget and not committed to spending extended periods of time learning the ropes of complicated website design processes, a free web builder template is a good option. However, you will need to sacrifice or compromise important aspects such as SEO and external plugins.