WordPress can be used to develop websites that are used for any kind of business. A WordPress website involves the usage of a number of themes and plug-ins in it. The car rental WordPress themes and plug-ins are used as per the requirement of the site. While developing a site for a business purpose, one should use the correct themes for the site. The themes should be relevant to the site contents.
For example, the theme should match the product type sold by the site. If you are going to create a website for the car rental business, then you have to choose the correct theme for your business. There are a number of theme shops available for providing the best themes for a WordPress car rental business site.
Car Rental WordPress Themes
GetCab is one of the most stylish car rental WordPress themes out there. The powerful features and high resolution of the theme make it an ideal choice for the online car rental website or web applications. Some amazing features of this theme include:
Fully responsive
Attractive layout
Request form with custom fields
WPML compatibility to support different languages
You can also use this theme for your online taxi booking services, Automechanic service, or car repair shop.
Cars
The design of this theme is inspired by cars. This is the automotive WordPress theme you should consider for your site if you are interested to make a website about the automobile industry and autosport. This theme also can be interesting for making a blog where you can write whatever you want about cars and various events from the automobile industry.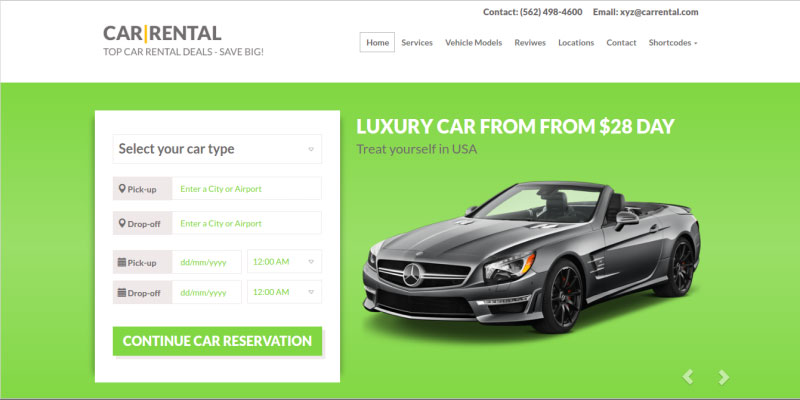 This is a high-quality WordPress theme that can be used for constructing an amazing car rental site. The layout of this theme is streamlined and in an intuitive manner. This will definitely bring more customers to the site. It has a number of color choices and allows you to design a site that matches your needs. This also has some extensions such as analytics, SEO, Page Builder, and Backup. These extend the capabilities of the site and also improve its performance.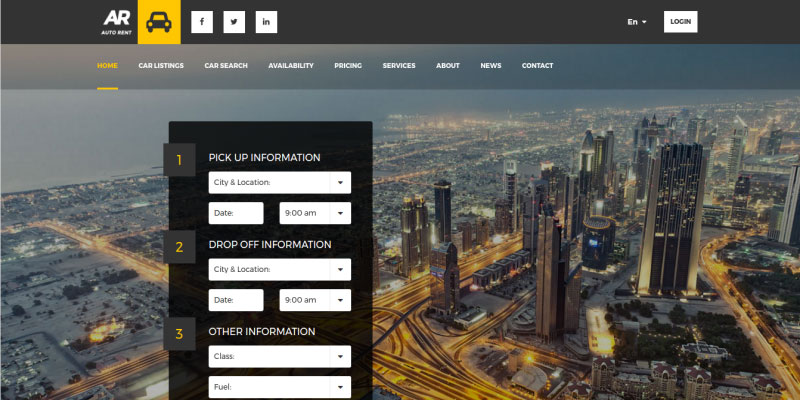 This is also an excellent WordPress theme which is suitable for all car rental websites. This theme uses a modern design that provides a good browsing experience for the customers. With this theme, any page can feature instant searches and is a versatile theme. This theme is used by a number of car rental sites across the world.
The review and the integrated design of this theme are appreciated by many visitors and are liked by more clients.
Grand Car Rental is a perfectly designed WordPress theme for online car rental service websites. The theme is fully responsive and built using the latest WordPress technology standards. The 100% SEO optimized templates of the theme are designed to help customers get rental car or limo services with few clicks. Some other features of the theme are:
More than 20 pre-designed templates
Search results sorting options
Customer reviews/testimonials
Payment options; PayPal, credit cards and more
Compatible with WooCommerce, Revolution Slider and iLightbox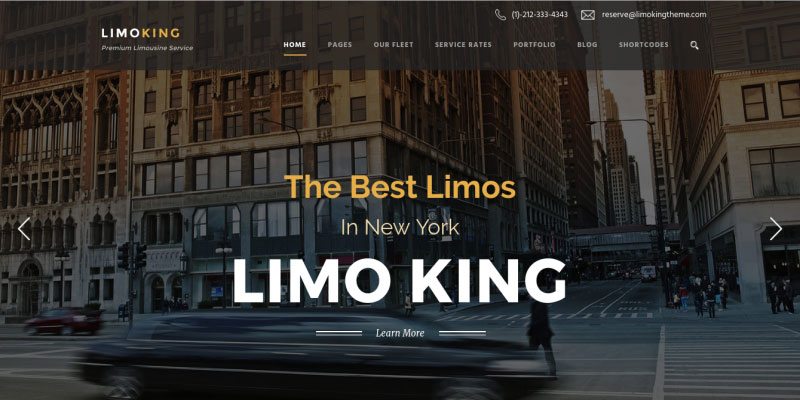 Limo King Theme is high quality and high-end theme. This theme is developed extensively and programmed in a careful manner. This theme is very useful for the car rental business and is designed for the convenience of the users.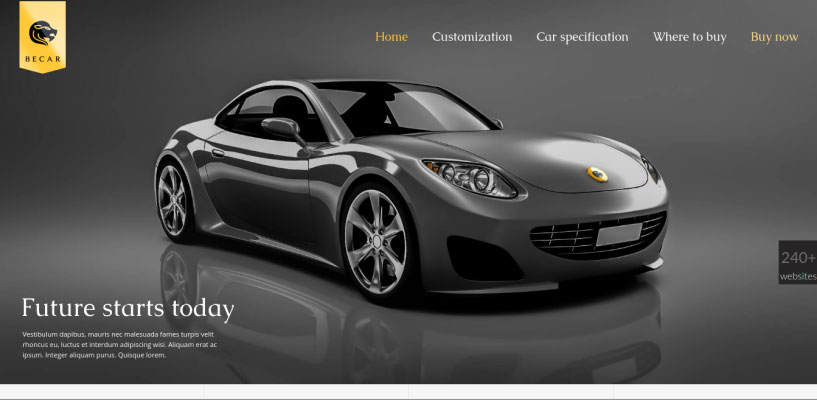 This theme is a WordPress theme that always impresses visitors. This theme has a powerful Options Panel which allows the users to edit every single element of the site. While using this theme, page creation is easy and intuitive. This is due to the implementation of the Drag and Drop Builder. That is to arrange the site elements, you simply have to click and drag them across the screen. This, in turn, eliminates the need for coding. By using this theme, a user from any background can easily design their car rental website.
An amazingly powerful, flexible and functional theme is the Traveler. This theme is expansive, ambitious, purposeful and convenient to use and fast loading. This is constructed by a team of well-known graphic designers and UI designers and skilled web developers. This is suitable for a travel and booking oriented website.
This theme is a deeply flexible and highly functional and graphical impressive theme. It is designed in a concept-oriented manner and it is attractive, dynamic and engaging and developer-friendly in nature. This professional car rental WordPress theme is suggested by most of the mechanics, car rental businesses due to its trustworthy and unique user interface and graphical environment.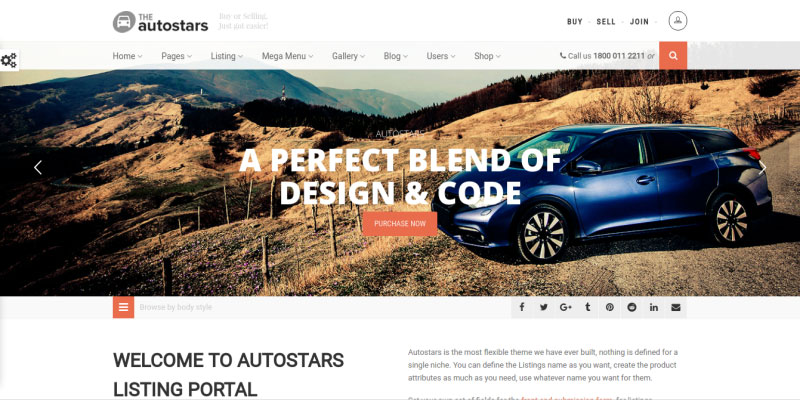 This is an auto listing and car dealership website oriented theme. This amazing theme is one of the adaptable themes on the market and it can be used for any car rental business sites. This allows users to determine the List name, sort product properties and configure the related parameters. It also allows you to choose the badges of each listing.
Author Bio
Mary Scott is the writer of this post. She is a WordPress expert and part-time blogger for Wordsuccor Ltd. She specializes in custom WordPress development. When she is not working, she likes sharing useful WordPress development tips and tricks for her readers.